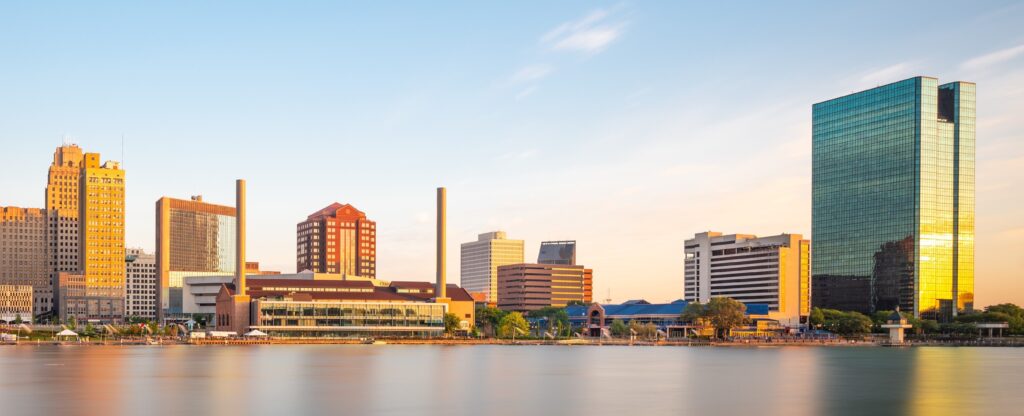 Ohio to Work
Get access to resources that can help you find the right career for you.
As part our goal to equip 100,000 people with the tools to advance economic mobility through the power of work by 2030, Pathway, Inc. has partnered with JobsOhio on the new Ohio To Work initiative designed to help job-seeking Ohioans find career resources to find work or move into long-term careers with local employers.
Ohio To Work combines Pathway, Inc. resources to reach unemployed and at-risk workers in Ohio by expanding coaching and support services, career services, tools, training programs and supplementing funding options to cover training costs.
Learn more about Ohio to Work
The Ohio To Work program provides job seekers with the opportunity to access free career guidance and resources. To receive support from Ohio To Work and Pathway, Inc.,
connect with a Pathway, Inc. coach today.
One-to-One Career Coaching and Assistance
Pathway, Inc. career service experts can help get you on a path to a stable career. Our team can offer free guidance and career resources to begin your next chapter.
Connect with a Pathway, Inc. coach today.
Training Providers
Gain the skills you need to start a new career! Our career coaches can help you identify your path and explore funding options to make your training experience affordable. Training providers include Pathway, Inc., OhioMeansJobs Lucas County, and NeighborWorks Toledo Region.
See Training Opportunities
Upcoming Events
Ohio To Work partners can help you find the right jobs – whether it's connections to employers with immediate hiring needs or helping you register for a career fair. Your Pathway, Inc. career coach can help you find hiring events that will support your goals.
Connect with a Pathway, Inc. coach today.
Together, Ohio To Work and Pathway, Inc. can provide any Ohioan looking for a job the tools they need to find work in the manufacturing and supply chain, technology, or healthcare industry.